Arenal - Bike Park Sampler Pass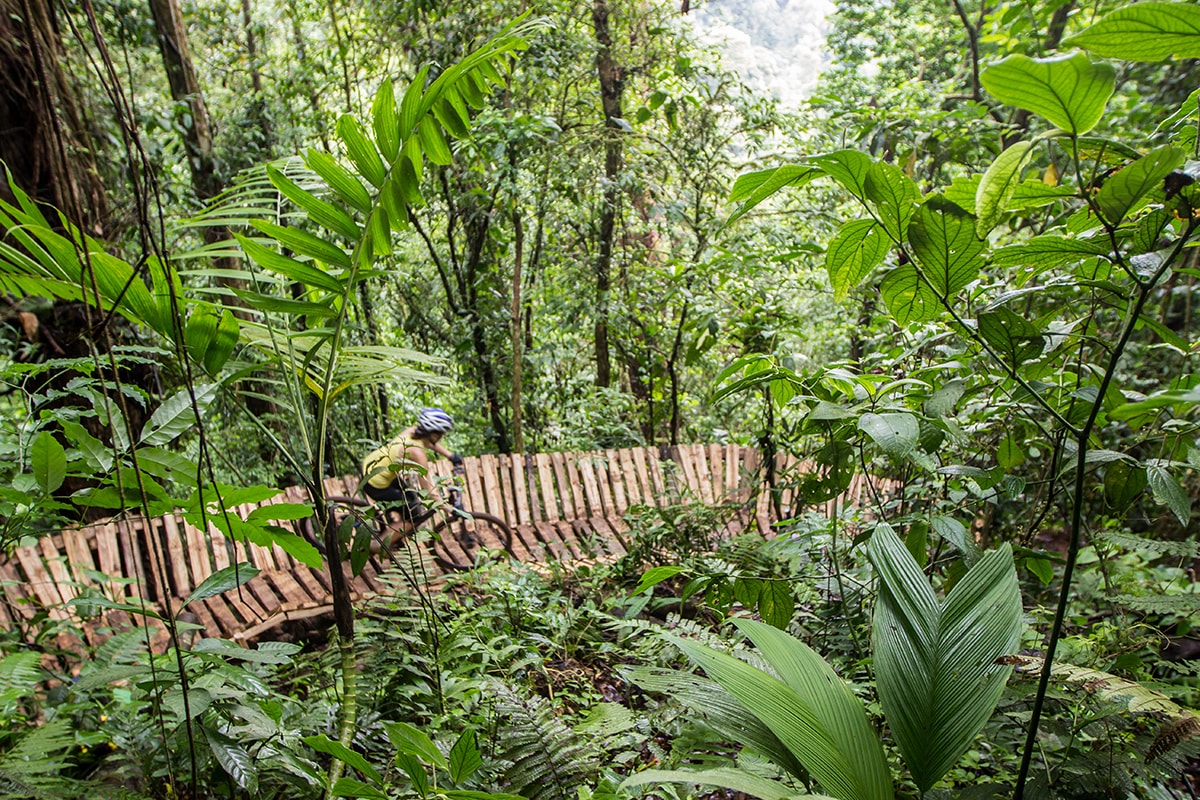 Sky wild bike park gives you the opportunity to live a real bike park in within the rainforest. We have a series of sections suited for all categories of bikers, from beginners, intermediate, to advanced riders. Our single tracks are specialized to practice enduro or downhill with the ability to practice cross country with an average of nearly 2 miles per route. The trails are rugged and demanding both for bikes and competitors to meet the expectation of a true biker. Trails start at the highest point in the mountain and descend to our main building. You go up the mountain in our tramway with your bike, so all your energies are dedicated to enjoy the ride down.
The routes are Single Tracks specialized to practice Enduro or Downhill with the ability to practice also cross country. These routes have the unique characteristic that involves our aerial tramway (Sky Tram) to get to the top of the mountain.
The specialized trails which are rugged and demanding for both bikes and athlete, but ideal to meet the expectations of the most demanding competitors.
We have a variety of routes that have an average of near 2 mi per descent, with varying difficulty levels based on international classifications (IMBA).
The Sampler pass lets you soar down the tracks 2 times, with two lifts on the aerial tramway with your bike.