Lake Arenal - COMBO - Sky Wild Kayaks & Bikes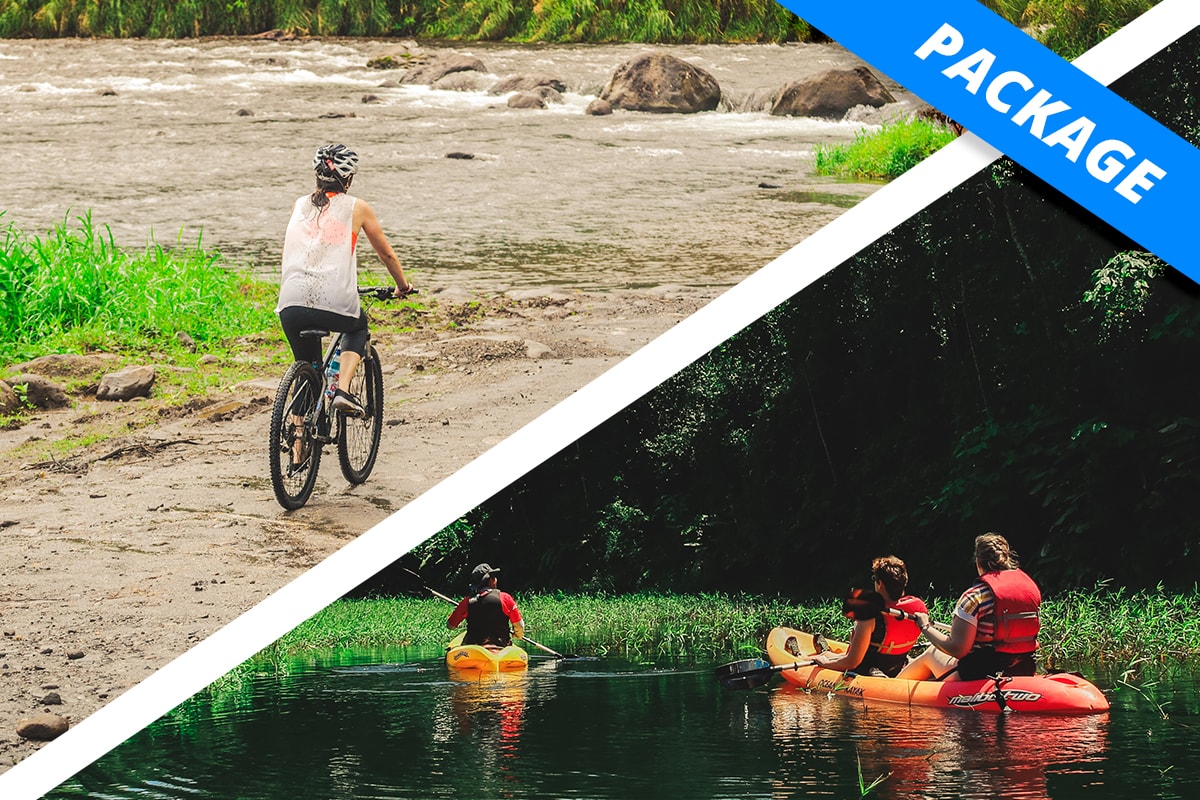 Explore the Arenal Lake and volcano surroundings with this scenic package. These two outdoor activities combine nature, sports and relaxation as the perfect formula to enjoy your stay at La Fortuna. Astonishing surroundings, and the pure contemplation of the gifts of nature, will be the essence of this combined tour riding bikes along the lake and kayaking alongside the volcano. This package include the following activities:

Sky Wild Kayaks:
Experience the scenic and beautiful Lake Arenal from the unique perspective of a kayak. The Lake Arenal area offers incredible kayaking opportunities with its ample spaces. On the kayak tour, you will be accompanied by a guide, who will give you proper paddling instructions. Our guides will teach you about the areas natural history, and about the magnificent volcano which you will always have beside you.

Sky Wild Bikes:
This leisurely ride will take you alongside nature and the beautiful Arenal Lake and Volcano. On tour, you will enjoy the incredible views of the most iconic volcano in Costa Rica. The biking route will be of 13 km and will be around the Arenal Lake shore. On the way, you will learn about the nearby towns, its people, and we will cover the unique history of the Volcano and its surroundings, and even will cross through the Caño Negro River, moment that many use to cool a little and see the scenic beauty of the place. You will be using bikes with hydraulic brakes and suspension.