Arenal - Sky Walk (Guided Tour)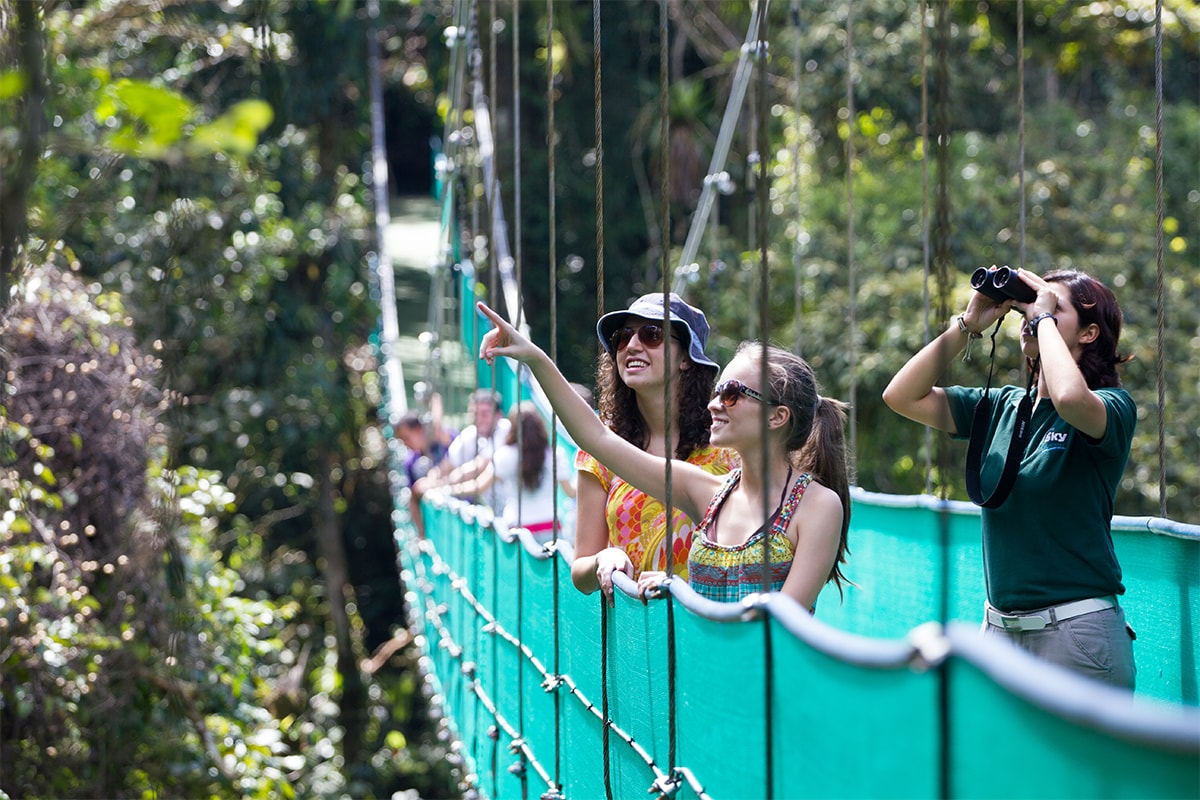 Sky Walk offers a more peaceful introduction to exploring Arenal Rain Forest on a 4km (2.5mi) circuit trail that snakes through distinct levels of the wonderfully diverse ecosystem.
Sky Walk uses these trails and a series of suspension bridges for a one on one experience with the flora and fauna of the forest canopy. You will hike deep into these magical tropical forests to admire nature from a distinct perspective.
Crossing hanging bridges with complete views of the forest canopy, and from the forest floor on well-maintained paths – a naturalist guide will point out intriguing plant and animal life. Trails includes some uneven surfaces and several ascents and descents.