Arenal - COMBO - Sky Board & River Drift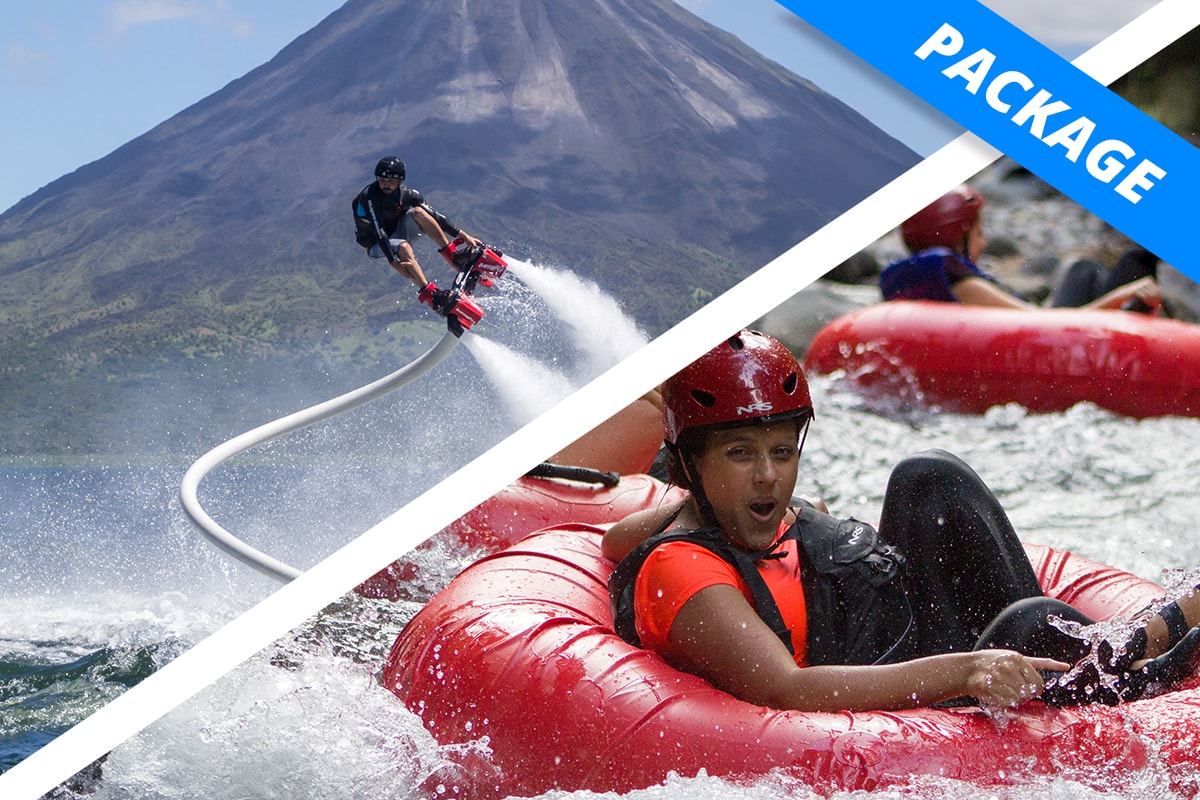 A package that will refresh your inner desire for adventure. Not only will you have fun like any other tour in the Arenal area, but you will be able to also admire the true essence of Arenal: its magical forests, and its amazing lake and volcano. You will zipline, experience a different and unique type of rafting, and of course go wild on the like while flyboarding. The tour includes these Activities:
Sky Board:
Arenal Lake is a truly incredible place, with all its natural surroundings that give beautiful sceneries, but now is also a place to have your adrenaline pumping. You can now enjoy a unique experience rocketing through the sky on our Flyboard. Flying over 10 meters above water, swimming like a dolphin, or compete with your friend on whether who can stay up the longest, riding a Flyboard is an experience like none other! Our Flyboard is a device which you will attach to your feet and that works with water propulsion provided from a sports watercraft to elevate you over 10 meters above water.

Sky River Drift:
Explore the mountain in a fun and very exciting way. This tour has two different activities that provide the visitor an excellent opportunity filled with emotions and sensations that will satisfy the most adventurous tourists.
The first activity you will do at Sky River Drift are 2 carbon fiber ziplines. Innovative cables that will give you an adrenaline rush
Once down, the River Drift adventure will start, traveling on an exciting tour through the Piedras Negras River. Sky River Drift is a fast water path with controlled rapids travelled on individual rafts. The thrill of being carried by the current towards the rapids and the force of inertia that dominates the raft is a mixture in which any adventurer will be satisfied in their pursuit of adrenaline and fun.